Cement Plant Automation: Transforming the Industry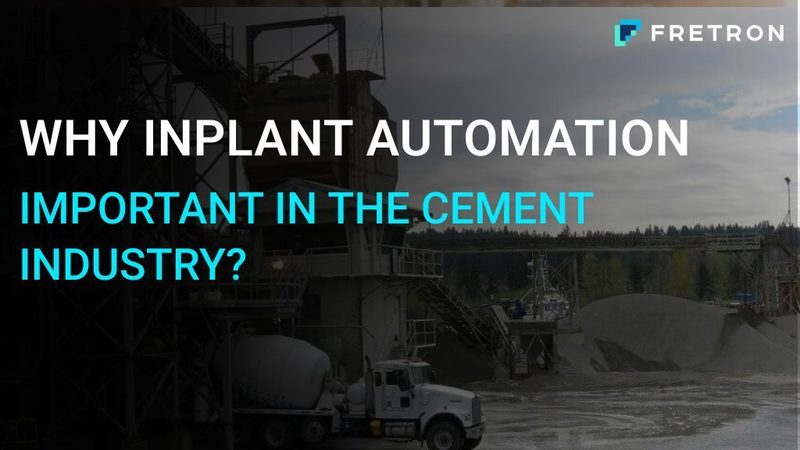 In recent years, cement manufacturing has evolved dramatically thanks to the rise of automation. Cement plant automation, which involves using advanced computer systems and robots, has revolutionized how cement is made. This shift comes with many advantages, such as improved efficiency, safety, and environmental impact.
Read More About Why In-Plant Automation Important In The Cement Industry
1. Boosted Efficiency: Automation systems precisely manage different parts of cement production, from handling raw materials to packing the final product. This precision reduces human errors, resulting in higher production rates and consistent quality. Also, it optimizes energy use, which cuts operational costs and lessens the carbon footprint.
2. Enhanced Safety: Safety is a top concern in cement manufacturing, given its many risks, from heavy machinery to high-temperature kilns. Automation helps by enabling remote monitoring and control of critical processes. Workers can operate machines from a safe distance, reducing accidents. Automation also includes safety features that respond quickly to emergencies.
3. Eco-Friendly Practices: Cement production has a big environmental impact, with high emissions and resource use. Automation plays a significant role in addressing these concerns. It helps control emissions by optimizing combustion and improving dust collection systems. Automation can also support the use of alternative raw materials and fuels, reducing the industry's environmental footprint.
4. Predictive Maintenance: Automation also brings predictive maintenance capabilities. By continuously monitoring equipment and systems, it can spot issues before they become costly problems. This proactive approach minimizes downtime, extends equipment lifespans, and lowers maintenance expenses.
In summary, cement plant automation is transforming the industry, making it more efficient, safer, and environmentally friendly. As technology continues to advance, we can expect even more innovations in automation, leading to more streamlined and eco-conscious cement production. Embracing these technologies isn't just good for business; it's a responsible step towards a greener and safer future for cement manufacturing.
WriterShelf™ is a unique multiple pen name blogging and forum platform. Protect relationships and your privacy. Take your writing in new directions.
** Join WriterShelf**
WriterShelf™ is an open writing platform. The views, information and opinions in this article are those of the author.
Article info
Categories:
Tags:
Total: 305 words