Chamber Music or Orchestra??
This is a VERY debated over topic, especially with those of us in the music community. Everybody has a different preference whether it be listening with playing these types of groups.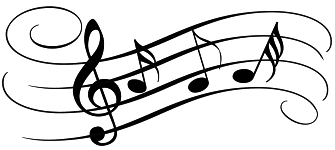 Chamber Music (Quartets, Octets, Duets) usually involve much less people, and usually (if played well) it is very obvious in the music and repertoire when which parts have the melody together, which makes the piece easier to understand and listen to. As for playing in a Chamber music group, I find it much more difficult compared to playing in an orchestra. Since there are so little people, there is usually only 1 or 2 person that is playing each part e.g (2 people on violin, 1 on viola, 1 on cello). Therefore, if a mistake of any sort is made while playing in a chamber group, it is much more obvious and harder to recover from compared to playing in an orchestra group.
Orchestra music is extremely complicated (most of the time) and usually consists of a lot more instruments and parts (since there are more people). If someone who doesn't really have a huge background in music listens to most orchestra pieces, it would be way to complex for them to comprehend, as so many things are going on at the same time. But for someone who understands and plays music, it is MUCH more fun listening and enjoying an orchestra piece (personally) compared to just listening to chamber music. But the best part of being in an orchestra, is having SO many options of different music styles/composers to play, and to play them as a big huge unit making beautiful music. The effort and teamwork that each individual person has to put in in order for the huge ensemble to work is huge, if they want the orchestra to be successful.
All in all, both Chamber music and orchestra are groups that everybody who plays and listens should enjoy and experience. There are endless possibilities when it comes to the beauty of music, there is definitely something for everyone.
WriterShelf™ is a unique multiple pen name blogging and forum platform. Protect relationships and your privacy. Take your writing in new directions.
** Join WriterShelf**
WriterShelf™ is an open writing platform. The views, information and opinions in this article are those of the author.
Article info
Categories:
Tags:
Date:
Published: 2018/01/24 - Updated: 2020/05/28
Total: 342 words