Meet Gaargi Prehar, a successful entrepreneur in Mumbai, who is changing the way pet parents celebrate special moments with their pets.
An MBA graduate and successfully running a Pet Bakery in Mumbai. She creates personalised gluten-free cakes and treats for pets through her brand called Puplord's Barkery in Mumbai.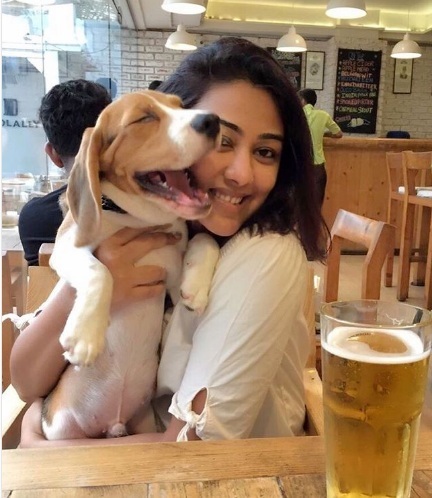 Puplord's Barkery is a brand synonymous with pet cakes. Based out of Mumbai, they make exceptional gluten-free cakes for pets that are personalised to look like your pet and all ingredients exclude sugar and salt too.
Gaargi is an MBA graduate from Paris and has worked with many luxury brands. She has lived and worked in 4 different countries before moving back to India. For years she was working too much without really enjoying it and struggled to get herself motivated. With a great pay package but no soul satisfaction her mind imploded, she was forced to self analyse and look hard at her life. 
Meanwhile, her little puppy Pacho, all of 3-4 months, was suffering from severe skin issues and ear infections. Soon it was diagnosed that he has severe gluten allergy/celiac disorder. That is when Gaargi started baking gluten-free treats for Pacho. Within a few months his coat improved and ear infections were gone. Slowly, she started getting requests to bake for other dogs and via word of mouth, she started getting a lot of orders. This was a turning point in her life, and she realised that her true calling was baking for pets and that's when she took a life changing leap of faith. 
Her menu is elaborate with a wide range of unique products ranging from cakes, donuts, cakesicles, cupcakes, cake-pops, eclairs, waffles, macarons, etc. with many flavours to choose from. All ingredients are gluten-free, super healthy and made with cold pressed coconut oil. The special characteristic of all her products are the cake toppers that are edible and made to look exactly like your pet. The best selling cake for non-vegetarian dogs is chicken liver and for cats is tuna-shrimp cake. For vegetarian dogs, the best seller is banana and peanut butter cake. The price range of their products are from 400/- to 1700/-.
About Puplord's Barkery:
Puplord's Barkery is one of Mumbai's leading pet bakery founded by Gaargi Prehar. She has grown up with dogs and connects with them very easily. Her bakery offers a wide variety of high quality bakery products for your beloved pets. Believing in their tag line "Every lick counts",  they keep their commitment to serve quality products and exceptional service.  You can order cakes via their website, Instagram or simply by WhatsApp. Go follow their Instagram handle @puplords_barkery and check their website www.puplordsbarkery.com. 
WriterShelf™ is a unique multiple pen name blogging and forum platform. Protect relationships and your privacy. Take your writing in new directions.
** Join WriterShelf**
WriterShelf™ is an open writing platform. The views, information and opinions in this article are those of the author.
Article info
Categories:
Tags:
Date:
Published: 2019/10/27 - Updated: 2020/02/27
Total: 423 words