PenBBS 352 - A Stylish Pen

The PenBBS 308 was my first PenBBS pen. For me it was an instant classic – a straight-forward cartridge-converter filler in attractive materials at a good price. I loved the size of the pen. I still do.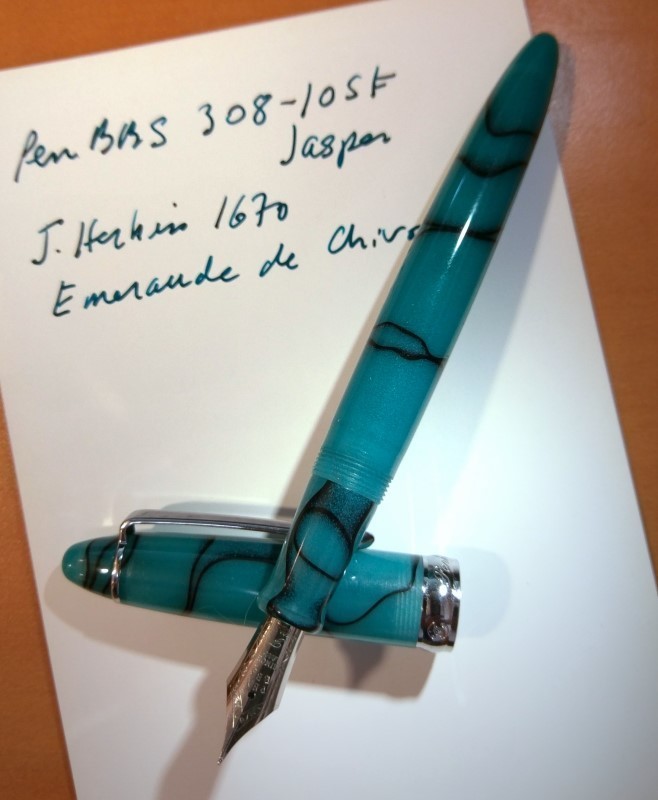 PenBBS subsequently released a raft of pens in different materials, styles and filling system. They also moved on from their original one-size-fits-all nib policy and offered more nib options.
The 352 is a stylish pen. PenBBS continues to up their game.

The PenBBS 352 takes up where the 308 left off - albeit in a slimmer, flat-top design.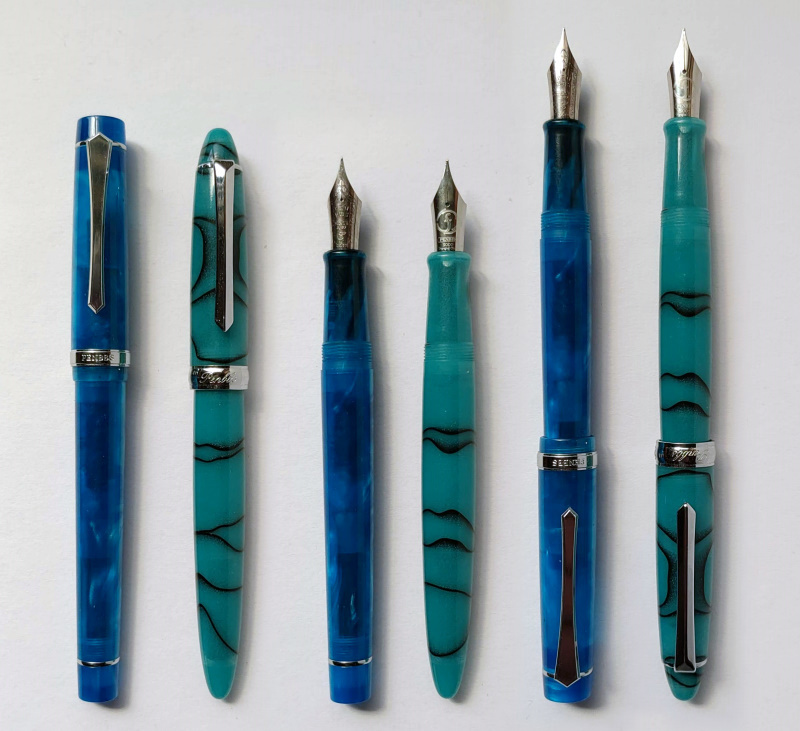 It's a well-designed cartridge-converter pen offered in an attractive range of acrylics and sold at a reasonable price. I picked Frost Fire (霜火), one of the mid-range materials. The pen was just under US$20 plus shipping.

Weights and Measures
Almost everything about the PenBBS 352 strikes a positive note. At 130mm uncapped and 162mm posted, the 352 is a comfortable length for writing posted or unposted. It's a good size.

It's also a friendly weight. Inked, the pen is 20.6g capped/posted and 12.1g uncapped. The section tapers from 11mm to 10mm, with a small flare at the nib. The barrel is 12.5mm in diameter at its thickest point. The threads on the barrel are not particularly sharp and are far enough back from the nib to allow for a range of grips.
The 352 posts beautifully. The cap isn't going to fall off the back.
There are, however, a couple of concessions to the price-point. The cap comes off in 2½ turns, more than would be optimal. The plastic-on-plastic cap and barrel threads are fine pitched and do cross-thread when I catch them wrong. There's no cap liner but an edge milled in the cap helps seal the nib.
It looks like there's enough room in the cap to swap in a #6 nib, but I haven't tried yet.

The clip is the higher-end sword version in polished chrome. It's held in place by a screw-in cap finial. A narrow cap band contributes to the svelte feel of the pen. As you go around the band you find PenBBS, 352 and Shanghai.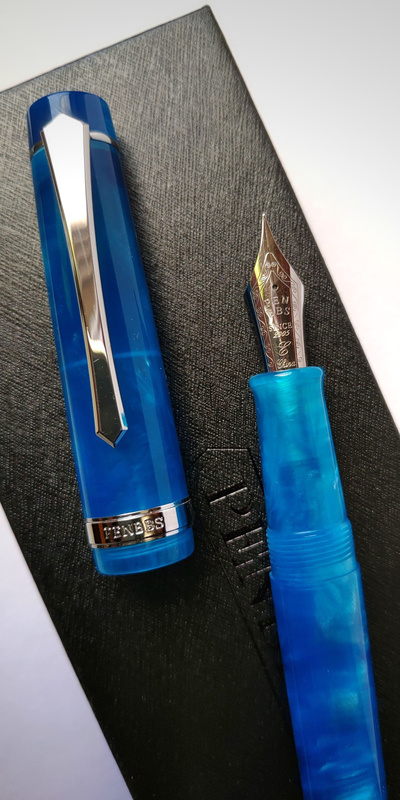 A New Round EF Nib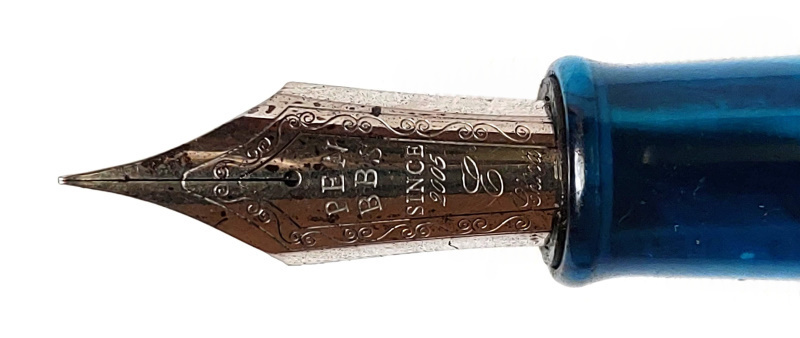 A round/western EF nib is another first for PenBBS. So that's what I ordered. It's marked E. I like the fine and medium round nibs I have in the PenBBS 355 & PenBBS 380 (medium) and PenBBS 471 (fine&medium).
As far as I can tell, the nib is 0.2mm in width. Whatever it is, it's very fine. And stiff. Not much give to this nib. Though less springy, it reminds of the EF nib I got with my Wing Sung 627.
I initially inked the pen with Pelikan 4001 black, one of the the very first bottles I bought way back when. I remembered it was dry, but PenBBS pens are usually generous writers so I had hopes for a good match. I was wrong. The pen wrote scratchy and super dry. When was the last time when you tried to smear a patch you just put down and got nothing?
So I switched to Iroshizuku Take-sumi. The nib was better but still not terrific.
I decided to give the nib some attention. I unscrewed the nib unit, grabbed my grippy material and made to pull the nib and feed from the nib unit. No go. Another effort. Still no go! Boy that thing is in there tight. One more try. Sorry, it's not coming out.
I decided to live to fight another day. After straightening the bent fins on the feed, I got my nib flossing tool and did what I could. I didn't smooth with the micromesh. No need.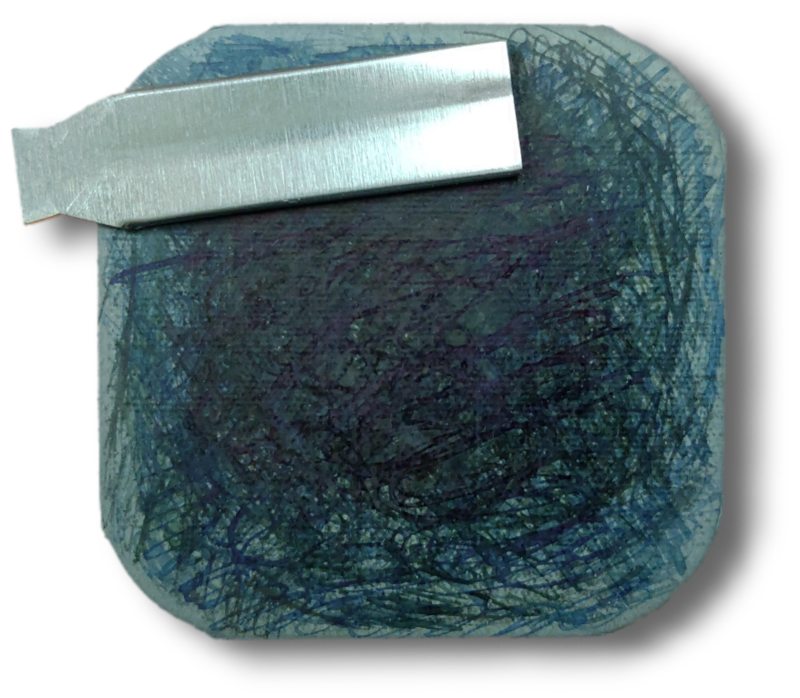 It helped. The pen now writes as I had hoped. It's interesting to return to writing with an EF nib after using broader nibs for a spell. My writing gets smaller. To some degree, I become more careful.
The PenBBS 352 with an EF nib reminds me of a Japanese pen. Partly because of the lighter weight and slimmer design. Partly because of the nib shape. I wonder if this pen will sell well in Japan. It might.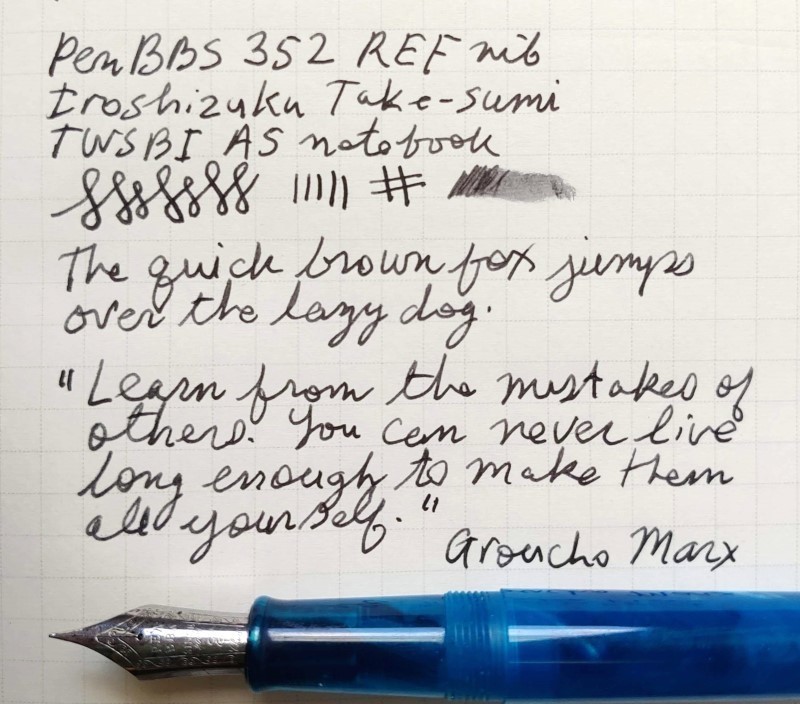 Overall, I'm impressed by the 352. I like that PenBBS is returning to their roots but have found a way to make this pen feel fresh. I recommend it.
I think PenBBS has a hit on their hands.
My pen in Frost Fire (63-霜火), one of the mid-range materials, was slightly under US$20+shipping on Taobao. The 352 is just over US$15 for standard and just under US$25 for premium materials.
What's your take on this pen? Leave your thoughts in the comments.
WriterShelf™ is a unique multiple pen name blogging and forum platform. Protect relationships and your privacy. Take your writing in new directions.
** Join WriterShelf**
WriterShelf™ is an open writing platform. The views, information and opinions in this article are those of the author.
Article info
This article is part of:
Categories:
Tags:
Date:
Published: 2019/06/19 - Updated: 2020/05/28
Total: 815 words
About the Author
More often that not, my desk is my pocket. But everyday desk items doesn't have the same ring.