Samuel Kelly IV Launches His First Sci-Fi Book Titled Solomon's Shadow
Samuel Kelly IV wants to explore his skills. Nowadays, Kelly IV launches an action and Sci-Fi book entitled Solomon's Shadow
Samuel Kelly IV is not only a talented actor. He is also known as a producer for several movies such as Brutally Tormented, Red Mustang, and Moreland's Firm. Kelly is trying to develop his skills by trying something new. One of his latest activities is writing a novel. He has written a novel titled Solomon's Shadow. The book is kelly's cooperation with Jacob Rundle.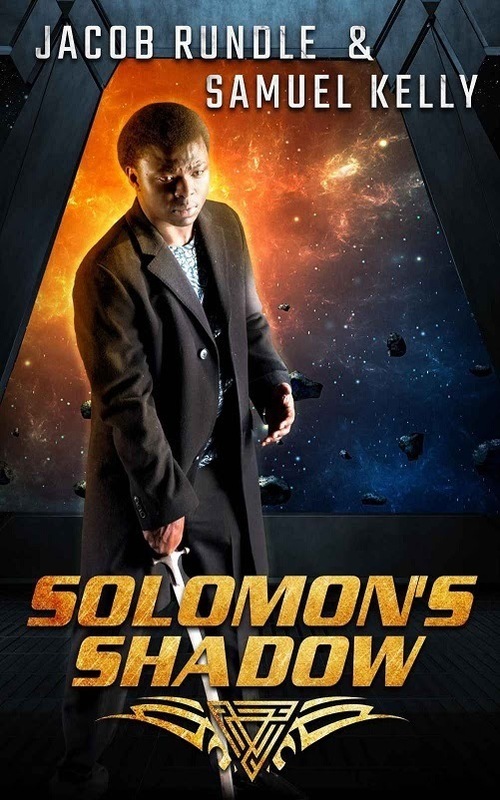 Kelly and his partner Jacob Rundle wrote a stunning story. It is about a man known as Dr. Solomon Taiwo. Dr. Solomon Taiwo has a perfect life just like everybody wants. He has a great career, a happy life, and a beautiful wife that he loves very much. His perfect life is supported by advanced entities known as Xia. Solomon Taiwo's happy life turns into a terrible disaster when his wife is suffering from a virus known as Chinkins. Everyone who is attacked by this virus will suffer from amnesia and strange behavior. Taiwo has to find a way to save his wife otherwise he will lose his wife forever. It seems that Samuel Kelly IV and Jacob Rundle want to explain about sacrifice to the beloved one. Both of them also want to create an imaginary world in the future when human beings are facing 2498. It is said that this is the year when a group of celestial beings known as Xia arrives in the world.  
Samuel Kelly IV and Jacob Rundle have launched the book in three different versions which are the Kindle edition, audiobook, and paperback. They want to grab readers who love to read action and futuristic genres. Kelly IV and Rundle want to let readers read the book anywhere and anytime they want by launching it in several versions. Readers can read the book through Kindle device, PC, phones, tablets, on the bus, or anywhere they want. Readers can also easily get the book because it is available on one of the most popular online stores, Amazon. The book is only 46 pages but it serves a great reading experience. It seems that the book will be as cool as his movies. Samuel IV can be the next talented actor. In his age, he has produced great movies and a book. Some people who have read the book said that Solomon's Shadow is a well-written book and it has an amazing story. This book is a good reference for readers who love action and Sci-Fi genre.    
About Samuel Kelly IV:
Samuel Kelly IV is a young actor and producer. He has known because of his latest movies entitled Brutally Tormented, Red Mustang, and Moreland's Firm. Now, Kelly IV also launches a book with his partner Jacob Rundle entitled Solomon's Shadow. 
For more information, please visit https://www.amazon.co.uk/Solomons-Shadow-Samuel-Kelly-IV-ebook/dp/B07WGS6N3R 
WriterShelf™ is a unique multiple pen name blogging and forum platform. Protect relationships and your privacy. Take your writing in new directions.
** Join WriterShelf**
WriterShelf™ is an open writing platform. The views, information and opinions in this article are those of the author.
Article info
Tags:
Date:
Published: 2020/01/05 - Updated: 2020/01/23
Total: 476 words