Start Your Own Web Hosting Business with Affordable Reseller Hosting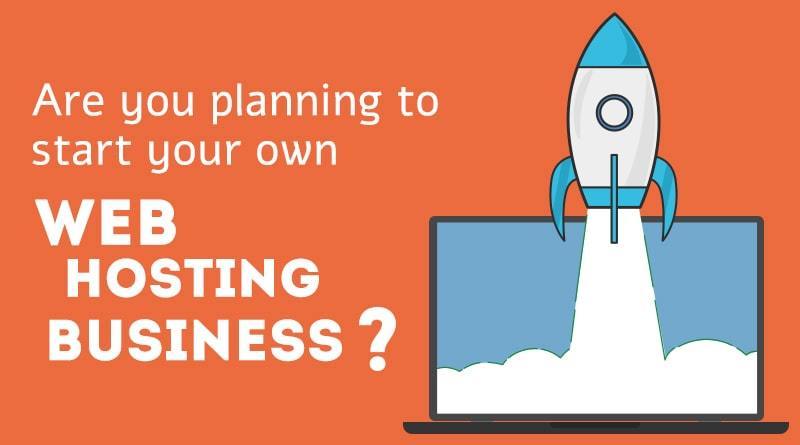 The web hosting industry has come to a point where everyone wants to know it more. The current digital trend has given too much potential strength to this industry as every business owner now thinks of getting his business on the internet. Thus, this article is for those who want to start their web hosting business.
Some common myths about web hosting business -
i) You need to buy costly servers to provide hosting services.
ii) You need to have a separate IT experts team.
iii) You need to be present 24/7 to answer your customer's queries.
Yes, these are just myths. Actually starting a web hosting industry doesn't need all these things. In order to get rid of these costly servers and customer service, you can start your hosting business with the best reseller hosting NZ.
There are some of the good web hosting companies like MilesWeb, GoDaddy and Inmotion that provide you reseller hosting plans at very cheap rates.
What is cheap reseller hosting?
In reseller hosting, you are allowed to sell your share of resources like CPU memory, bandwidth to other customers under your own brand name. That means you can buy reseller hosting from any one of the hosting providers and keep some portion of resources for your own business and resell the other portion to your customers.
This is beneficial for you as you can get the great deals on your reseller hosting packages or you can also buy the reseller packages at wholesale rates and resell the resources at profit rates.
Steps to start a web hosting business with Cheap Reseller hosting -
1) Choose a web hosting provider -
Choosing a trustworthy web hosting provider is the most important task. So in reseller hosting, always look for the one that offers you 100% white labeled hosting plan.
The white label allows you to resell the resources under your brand name and your customers won't be able to notice anything about your parent hosting provider.
2) Identify your business needs -
Before selecting any plan, you must first identify your business wants. That means to find out how much resources are required for your own work and how much are you able to resell to your customers. This calculation will help you to select the best hosting plan for you.
3) Understand your business and accordingly set prices -
In order to earn a good profit, it is very important for you to study the business. That will give you an idea about the different hosting features available and the cost associated with them. Accordingly, set your modules containing the features and appropriate costs for it. You can consider the situations like reseller hosting as a solitary business or as an additional source of income for your web designing or developing business. The cost associated may vary in both cases.
4) Highlight your expertise -
Web hosting industry works on some of the features like uptime, site builder tools, and scalability options. So, choose a host whose hosting business goals align with yours. For e.g., if you wish to have maximum uptime then select a provider that gives you between 99.95% to 99.99% of uptime.
5) Serve your clients and customers -
This can really become a hectic task in the hosting business. You need to be available to your customers at any time and in any situation, they ask for your help. But, the good thing is that there are some hosting providers that provide customer support to your clients and customers. These hosting companies don't reveal their original name and provide support to your customers under your name. This might have solved half of your problem, isn't it?
What features should you look for while selecting reseller hosting provider ?
(i) Availability to host unlimited websites -
Being a reseller hosting business, you will need to host multiple websites of your customers, under the same hosting account.
(ii) 100% White Labeled -
The main purpose of purchasing a reseller hosting is that you should be allowed to sell the hosting resources under your brand name. Thus, companies with 100% White label provide you complete freedom to do so.
(iii) Free Domain Reseller -
Why become only hosting provider? Some companies also allow you to sell extensions and TLDs. This will be again an additional income for you.
(iv) Free SSL Certificate -
The SSL certificate proves the authenticity of your website and thus, of your services.
(v) 100% SSD Storage -
The SSD drives help your website to perform 200 times faster, that leads to better customer experience.
(vi) Web Host Manager (WHM) -
You can manage all the client accounts, websites, and emails under WHM.
(vii) cPanel Control Panel -
As a reseller, you should be allowed to give the cPanel access to your customers.
(viii) One-Click Installer -
You should also be allowed to install the applications like WordPress, Joomla, Drupal, etc.
(ix) Free Website Migration -
Give the work of website migration to your parent hosting company so that you can focus on your own business.
(x) Free Website Builder -
Allow your users to create their own websites.
(xi) Datacenter Choice -
As you have customers from different locations, you must be able to select the data center location as per their choices.
(xii) Malware Scan and Removal -
The technical team from your parent company should be responsible to scan your website and fix it if any bug is found.
Conclusion -
From all the above points you might have noticed that starting a web hosting business is not that difficult if you choose the right cheap reseller hosting that allows you to make a high profit. Also, by choosing this option you don't need to leave your current business and focus only on this, rather you can do the work on both parallels.
WriterShelf™ is a unique multiple pen name blogging and forum platform. Protect relationships and your privacy. Take your writing in new directions.
** Join WriterShelf**
WriterShelf™ is an open writing platform. The views, information and opinions in this article are those of the author.
Article info
Categories:
Tags:
Date:
Published: 2019/08/28 - Updated: 2020/05/25
Total: 975 words