Top Software Development Trends Expected to Dominate in 2022!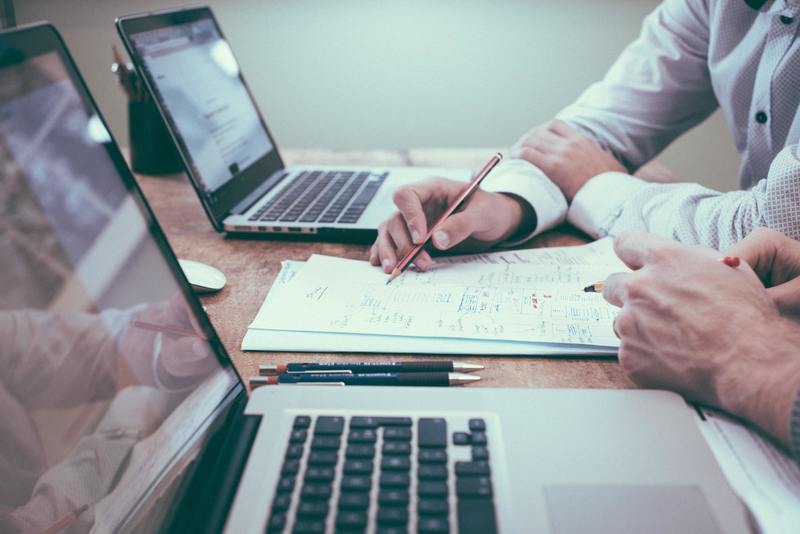 Everyone knows what software development is, and why it has been trending all these years across the globe. So we won't get into all those details. Businesses these days have not just started to acknowledge the technology but also began to delve into it due to the need to gain a competitive edge through innovation. As a result, they are found seeking assistance from reputable software development companies who ensure using top software development tools and engagement models to come up with unimaginable outcomes for their clients.
In fact, after the COVID pandemic, the need for software development especially offshore software development has increased to a great extent. Also not to mention the increase in disruptive technologies such as cloud, DevOps, AI, AR-VR, Cloud, Human Augmentation and the list goes on. The following post focuses on some of the most interesting software development trends to take into account for 2022 and all the upcoming years ahead. So hang in there!
Let's Begin!
Top Software Development Trends to Consider for 2022
Software development trends have always been in demand and the pandemic acts as fuel to the fire, the demand is unstoppable now! In fact, there are times when we just get acquainted with one technology, the next thing we get to know is that it's no longer in demand in the upcoming days. Fret not, here I will be only mentioning those names that will remain in vogue for several years in the digital realm. So without any further ado, let's get started!
#1 Low-Code Development
The first and foremost software development trend that I can think of is low-code development. I am pretty sure you must have come across the term these days but do you know the reason behind its insane popularity? Well, one of the obvious reasons could be low-code development can be conducted by any individual even if he is a non-techie or features the least technical knowledge. The term low-code or no-code is supposed to be the trend-setters in the upcoming years, no two-ways about it!
Apart from writing less code, low-code successfully fosters the development speed that sooner or later results in enhanced productivity. Appian, Mendix, Zoho Creator, Microsoft power apps are considered as some of the finest low-code development platforms.
Today high development cost seems to be pretty much getting on the nerves of different businesses. With low-code development, not just cost but fewer entry barriers and time is taken. Also, it improves app development agility like none other.
#2 DevOps is here to stay!
It's been a while since we have heard of DevOps. It seems that tech-savvy geeks have admitted the fact that the software development trend, in particular, has resulted in the faster release of projects. With an objective of constant integration and deployment, DevOps seem to have won the heart of not just different software development companies but also big and small businesses across the globe.
Other than quick deployment or increased productivity, DevOps possesses high-end security. Tasks such as managing infrastructures and serverless computing can be performed efficiently without much hassle. Apart from these, you can even think of synchronizing microservices architecture and Kubernetes to your existing DevOps based software development project.
#3 Artificial intelligence and Machine Learning
Another interesting software development trend to take into consideration is the integration of AI and ML technologies. Now, these technologies assist business owners to accomplish their objectives, making very important decisions and generating high revenue.
Right from healthcare to logistics, eCommerce, education, these disruptive technologies are used in every industry. For example in the healthcare industry, AI does assist healthcare professionals in diagnosing and treating patients correctly. For the education industry, Artificial intelligence creates automation. When it comes to logistics, managing vehicles, optimizing routes, analyzing the behaviour of the driver, and processing seamlessly.
More or less, artificial intelligence and machine learning are highly recommendable to enhance user experience and make accurate predictions like never before. Not to mention that these technologies successfully assist in understanding consumer behaviour and offering results precisely. Human psychology is a very vast subject and one does require different sets of tools and technologies to come up with relevant solutions.
#4 PWA
Progressive Web Apps (PWAs) have been pretty much in talks especially when it comes to software development trends. These apps are quite likeable for offering a native-app like a user experience. Now, do you know what's so fascinating about these PWAs? They are easily accessible from any browser and you can use them irrespective of your devices.
These lightweight apps are responsive and turn out to be pretty cost-effective. And you can create these kinds of apps without even consulting app developers who have hands-on experience in developing native apps.
#5 Outsourcing
Outsourcing and offshore software development is the last ongoing software development trend but it doesn't seem to be the last one here. These days software development outsourcing has become quite a demand, thanks to COVID - 19 pandemic. People have started opting for more and more development services overseas.
Reduced cost, time saviour, increased productivity and efficiency, access to huge talent and resources, increased scalability and flexibility, focus on your core competencies and tasks are some of the crucial benefits offered by outsourcing software development companies in India, Vietnam, Philippines, Brazil, China and so forth.
In a nutshell,
So this is it for now! These are the top software development trends to take into consideration for 2022 and more. You can choose any of these and I assure you that you won't be lagged behind. These are some of the sure-shot ways to succeed in the software development realm. So simply go for it! In case you still have any doubts or queries, feel free to mention that in the comment section below.
WriterShelf™ is a unique multiple pen name blogging and forum platform. Protect relationships and your privacy. Take your writing in new directions.
** Join WriterShelf**
WriterShelf™ is an open writing platform. The views, information and opinions in this article are those of the author.
Article info
Categories:
Tags:
Total: 961 words