TY Lee Pen Shop - A Mecca for Pen Lovers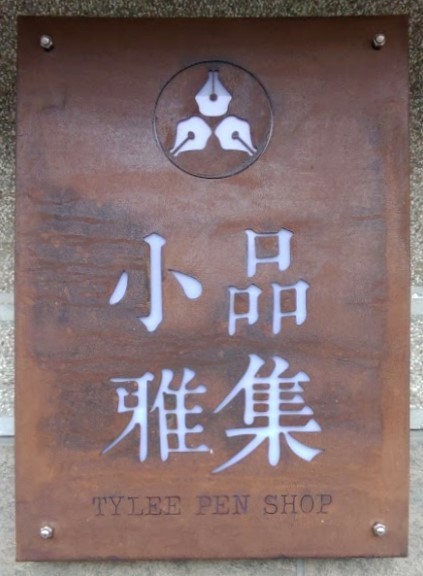 The pen business must be OK in Taiwan. The Lee brothers have moved their store 小品雅集 to new digs around the corner.
The new place is impressive.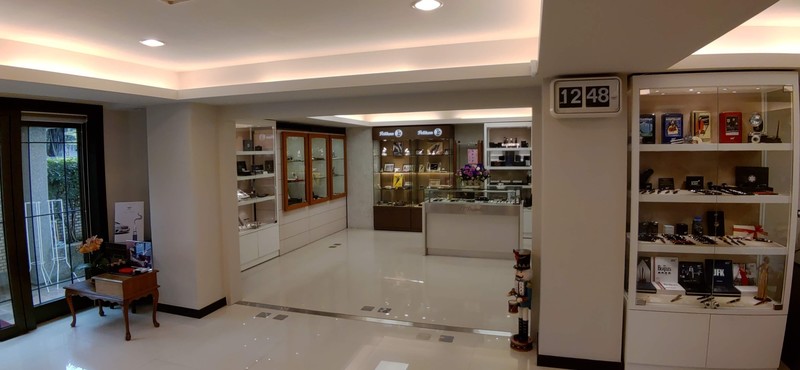 More than enough pens to keep you busy for a while. The Lee brothers have their own pen models now.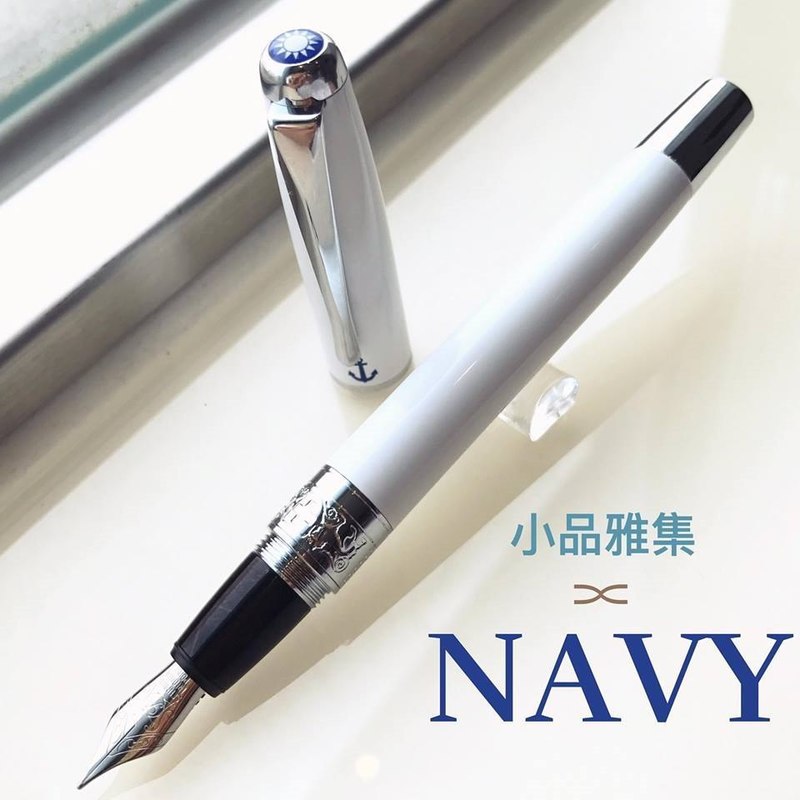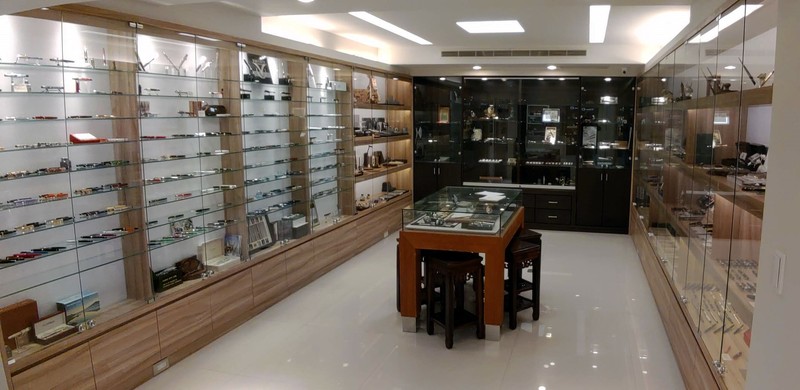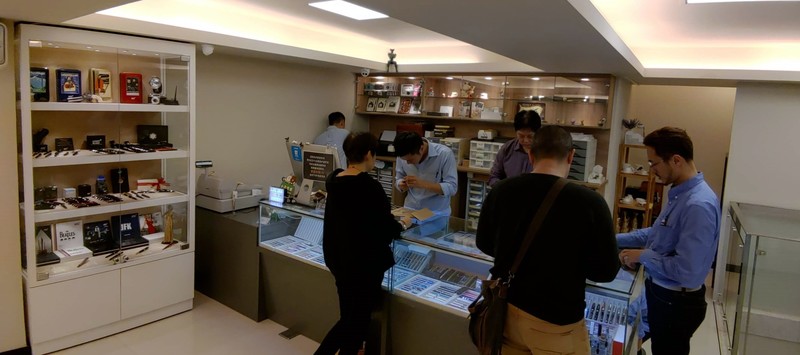 Mr. Lee, in the middle, once told me he closed his store only 2 days per year: New Year's Day for both the Chinese and Western calendars. So I was a little surprised to find the new store is closed on Sundays. Otherwise, the store is open the same noon to 10 pm hours.
The ink room, like in the old store, is down stairs. Paper too.
If you're in Taipei, the shop should definitely be on your list.
WriterShelf™ is a unique multiple pen name blogging and forum platform. Protect relationships and your privacy. Take your writing in new directions.
** Join WriterShelf**
WriterShelf™ is an open writing platform. The views, information and opinions in this article are those of the author.
Article info
This article is part of:
Categories:
Tags:
Date:
Published: 2018/12/19 - Updated: 2020/05/28
Total: 132 words
About the Author
More often that not, my desk is my pocket. But everyday desk items doesn't have the same ring.