7 Reasons to Publish Your Book on WriterShelf

Self-publishing, ebooks and electronic marketplaces have taken great strides in democratizing publishing and opening new paths for writers to bring their work to readers. Barriers have fallen. 
Our mission at WriterShelf is to advance that trend.
Readers access WriterShelf books online as webbooks. Webbooks offer advantages beyond traditional ebooks and, in an increasingly connected world, are a natural next step in the world of self-publishing.


Publishing on WriterShelf is Publishing Directly to Readers
WriterShelf webbooks are available worldwide as soon as you press publish. No wait. That means you start building audience, awareness and opportunity right away.
Readers access WriterShelf webbooks directly from PCs or mobile devices with no intermediary formats to download. Updates you make are instantly live.
Readers don't have to register to read your webbooks and WriterShelf webbooks are PC and mobile reading friendly, making them accessible wherever readers want to read. Automatic notifications alert readers who follow your work when you publish new content.
WriterShelf webbooks are fully searchable - backed by SEO built into the WriterShelf platform - to help readers find your books. Your webbooks appear on your author homepage and are discoverable in the WriterShelf Bookstore.


Publishing Webbooks on WriterShelf is Free

WriterShelf removes one of the main barriers associated with traditional publishing: cost. Publishing webbooks on WriterShelf is entirely free. No printing costs. No distribution costs.
Your WriterShelf pen name page serves as an author homepage so you don't need to create a separate website.
We want to help writers to create webbooks to sell. WriterShelf earns money when readers buy access to your webbooks.

Publishing Webbooks on WriterShelf is Simple

WriterShelf is designed to provide frictionless publishing. It's fast to get started and the learning curve is small. There's no coding or back-end management.
All the tools you need are there. For example, WriterShelf hosts images you post so you don't need to have an outside photo hosting service.
Create your webbook at any point in your writing process. All you need is a title.
Add new chapters directly to webbooks as you write. Construct the right structure for your webbook with headings, sections and subsections.

Webbooks you're not yet ready to publish stay hidden as drafts.


WriterShelf uses PayPal for safe and convenient purchasing and writer payments. WriterShelf's royalty structure is simple. Reporting is transparent.
Setting up webbooks for sale is easy. Choose the parts that are free and those readers must pay to read. Mark your webbook as paid and set the price. Update the price of your book anytime.
Create discount codes for friends. Free codes too.
You can even create a tip jar for free webbooks so readers can contribute donations.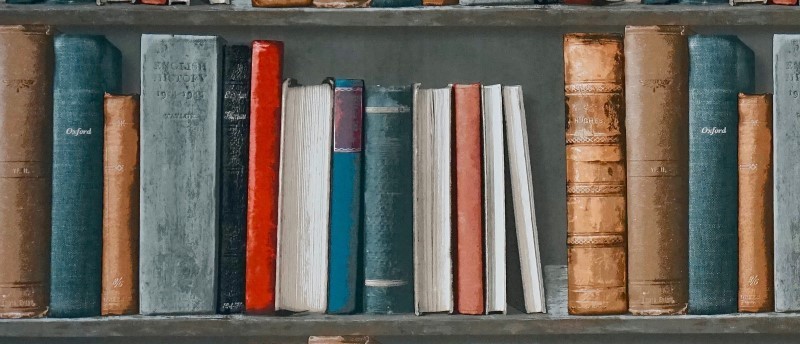 WriterShelf Webbooks Let You Change Up the Rules

Webbooks open up new ways to engage readers and is one of the most exciting parts of publishing webbooks on WriterShelf
Free vs. Paid Content
Since readers access WriterShelf webbooks online, you can choose the parts that are free and those readers need to pay to read.
That means you can go way past just a blurb to hook readers.
Offer as many free chapters as you like. Or create a custom experience.
Chapter introductions can be free with detailed explanations, examples, case studies etc., reserved for paying readers. In a narrative, set the table but save the best stories for readers who purchase.
A savvy mix of free and paid content allows you to gain the attention and appreciation of readers so that when it comes time to purchase they are delighted to do so.
Dynamic Books
Webbooks let writers push back against the idea of editions. Since you can add new content at any time, you can offer readers updates or entire new sections. Webbooks can stay up-to-date and extend their value beyond the first reading.

It's perfect for serialized fiction.

For fast moving topics such as technology, it's an important edge, but fits equally well with self-help books, cookbooks or commentary on current affairs. A sports writer can start the chronicle of a team at the beginning of a season and add new material as the year progresses. A book can be a one-time subscription to work over a specified period.


WriterShelf Gives You a Home for Your Identity as an Author
Every WriterShelf pen name has its own author page to introduce the writer and present the works published under that pen name. 
Author homepages let you communicate your brand and create a destination to share on social media. Readers can come to one place to see all of your work. 
Since WriterShelf lets you publish stand-alone articles outside of books, you can create AMA threads, announce events and create content that complements your webbooks.
Webbooks are Community Builders

Online content offers rich opportunities for interactivity with readers, around both books and complementary material.
Readers can leave reviews and rate webbooks with the chance for you and others to comment on those reviews. 
Going further, discussions can take place around elements in your webbook with comments on the articles you assemble to create your webbook.
Equally, you can reserve parts of your webbook - or complementary material - as premium content where only followers can comment or, with Approved Access, a closed group of readers you allow.

Publishing webbooks on WriterShelf is easy and it's free. WriterShelf is also smack in the middle of one of the most forward-looking areas in self-publishing. Make WriterShelf webbooks part of the experience you offer your readers. 
WriterShelf™ is a unique multiple pen name blogging and forum platform. Protect relationships and your privacy. Take your writing in new directions.
** Join WriterShelf**
WriterShelf™ is an open writing platform. The views, information and opinions in this article are those of the author.
Article info
Categories:
Tags:
Date:
Published: 2019/12/30 - Updated: 2020/07/09
Total: 914 words
About the Author

WriterShelf is a privacy-oriented platform that lets you write using pen names.
Everyone has a story to tell. WriterShelf gives you the freedom to be yourself.