How much is too adventurous?
All of us want some sort of thrill and adventure in our lives, because without it, life would just be so boring! But whats the fine line between being adventurous and being outright stupid?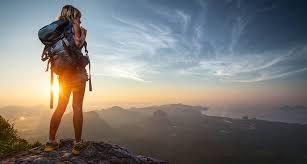 This is a problem so many people struggle with, as they want to spice up their life, but don't know when to stop because they have no experience with being adventurous. Something that people have to realize is that when you put yourself in a situation where you are sacrificing your safety or well-being in order to have fun, you have gone too far.
Being adventurous is about exploring new things and discovering fun things that you have never done before, not about putting yourself in danger because it gives you thrill. Of-course, being adventurous will involve putting yourself at some sort of risk, but just how big that risk vs reward, is completely up to you.
Adventure can mean different things to different people, what might seem completely normal to one person may be the most exhilarating experience of another person's life; so don't depend what is "adventurous" and "exciting" is for you based on other people and how they define what adventure is.
Overall, while branching out and trying new things, keep the risk vs reward factor in mind when making decisions!
WriterShelf™ is a unique multiple pen name blogging and forum platform. Protect relationships and your privacy. Take your writing in new directions.
** Join WriterShelf**
WriterShelf™ is an open writing platform. The views, information and opinions in this article are those of the author.
Article info
Date:
Published: 2018/04/28 - Updated: 2020/05/28
Total: 218 words