How to Write a Good Research Paper
Recently in school, I have been asked to write MULTIPLE research papers for different classes. The reason why this is so significant, is because usually, we only have to do one per year, which is still 1 too many, but we have gotten used to that number. In no way am I an expert at writing research papers, but I would like to think that from writing these research papers I have learned a few small things.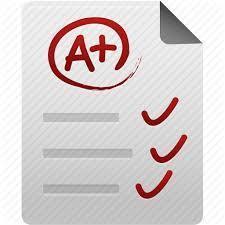 First tip I have is to not put it off. I have too much experience with pretty much putting off everything, and to be frank, it never helps or makes things easier/better. It's best to keep a schedule of what needs to get done when.
Second tip, probably the most important, is to have an outline. I can't tell you enough how much an outline helps with writing the paper. It's basically the bone structure of your paper, and it keeps you from going off topic completely (as I do usually) while writing. Having an outline also speeds up the writing process as you won't have to constantly think of what to logically write next, and it makes picking up from where you last left off in the paper so much easier.
Last tip is to proofread. I write some crazy things sometimes without noticing, and when I go back to read it, it either doesn't make any sense or is just irrelevant. The best way to make sure the paper actually flows and proves the point you want it to, is to edit and re-edit until you are certain the piece of writing you are submitting is the best you can do.
Research papers suck, but in a-way, it's kind of like life: you have to do them, and you try your best to do it well.
WriterShelf™ is a unique multiple pen name blogging and forum platform. Protect relationships and your privacy. Take your writing in new directions.
** Join WriterShelf**
WriterShelf™ is an open writing platform. The views, information and opinions in this article are those of the author.
Article info
日期:
創作於:2018/04/14,最後更新於:2020/05/28。
合計:305字