Ignorance: Is It Really Bliss?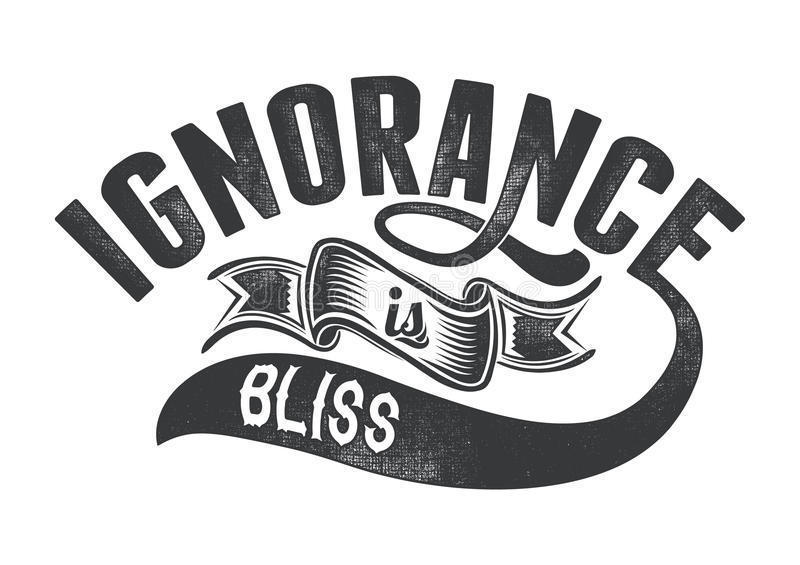 I'm sure everyone has heard the saying "ignorance is bliss" over and over again in so many different situations. But what does it mean really? Well, of course it implies different things in different situations, but most of the time, it generally means that is it better not to know.
Is this saying really true though? Looking from a wider perspective, some of the problems we are having today are generated by the idea of "ignorance is bliss". There are many problems such as gun control, racial discrimination, poverty and war/violence going on in the world right now, and certain people choose "ignorance" and ignore such issues, even going to the extent of pretending they don't exist!
It is this mindset that is preventing us from dealing with these huge problems of the world better; some people are so focused on their lives and their petty problems that anything outside of their small bubble of life simply just doesn't exist. Of course it is easy to just ignore a problem until it goes away, but the main problem and flaw of that concept is that problems don't just go away by themselves.
I'm sure this saying "ignorance is bliss" applies in some occasions where someone is better off not knowing a truth as it will hurt their feelings a little, but on a bigger scale, when it comes to the world: ignorance definitely is not bliss.
WriterShelf™ is a unique multiple pen name blogging and forum platform. Protect relationships and your privacy. Take your writing in new directions.
** Join WriterShelf**
WriterShelf™ is an open writing platform. The views, information and opinions in this article are those of the author.
Article info
Categories:
Date:
Published: 2018/04/13 - Updated: 2020/05/28
Total: 236 words
About the Author
Not written by a sand horse!!