Modern Fuel Brass Mechanical Pencil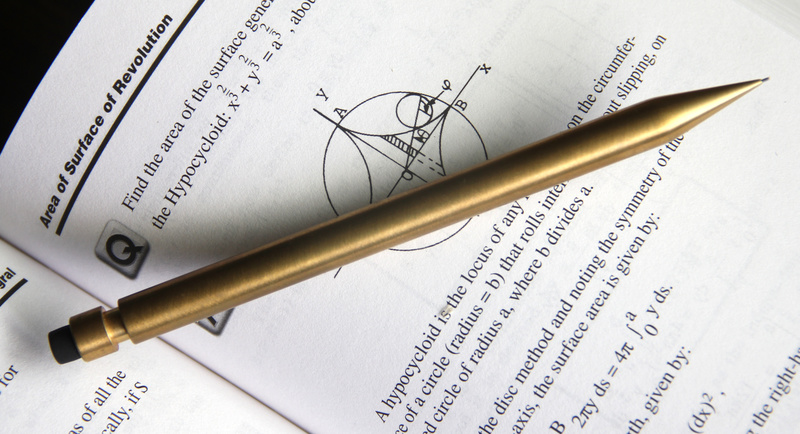 There was a moment there when mechanical pencils took my fancy.
My interest was peaked partly because of my son. Deep in the math weeds, pencils were his weapon of choice in his studies. It was also partly thanks to a friend from across the pond who told tales of his vintage Yard-O-Led propelling pencil. Sterling silver and manufactured in the year of his birth, it's the stuff of legends. Then, of course, there were those fancy Japanese jobs that rotate the lead with every stroke on the paper. 
Enter Kickstarter, Andrew Sanderson and Modern Fuel Design.
Andrew's 2014 A Mechanical Pencil That Will Last You A Lifetime hit a whole bunch of sweet notes.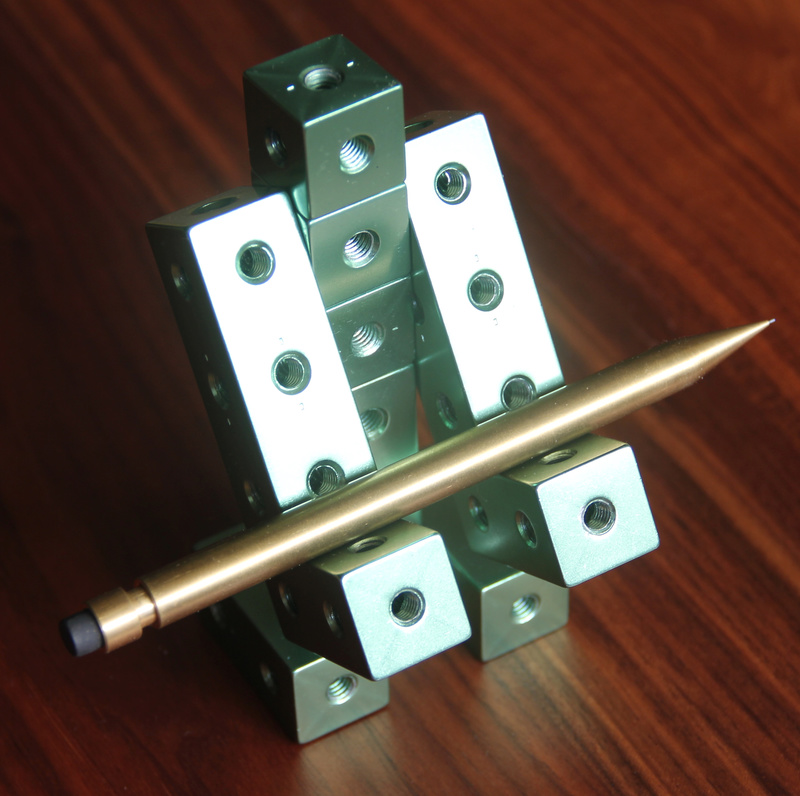 The project was fired by a strong entrepreneurial spirit, a big positive from the get-go. The pencils were elegantly designed, American-made and agreeably priced. Like the Sheaffer "White Dot" products of days-gone-by, Andrew offered a lifetime warranty. I signed up for a pair.
My son got the aluminum version. I took the brass model for myself. My son's pretty quickly became his daily user. Until one day it went missing. Oh well.
I tried out the brass model for fun but found it heavier than I expected. So I stashed it away for another day. I'd shifted back to fountain pens by that time.
Andrew's just-announced Kickstarter Project for his version 2.0 pencil brought back memories. At the time, there had been talk about new materials and more lead sizes and, as it turns out, that's just what's on offer. There's a titanium model, a material that works nicely for fountain pens, and a phosphor bronze option that will likely intrigue folding knife aficionados.
It was time to revisit. My son's still at the maths - now at college. Good chance he'd hold onto a new one a longer. I got my order in on day one.
Which brings me to the chance to bring out my original brass pencil and look at it again, this time in greater detail.
It's a handsome piece. At 53.5 grams, I still find it heavy, but I'm coming around. Broadening my perspective.
It makes writing deliberate. Impactful but still agile - great for annotating as you read. I don't find I write particularly quickly, but my handwriting is pretty clear and not overly scattered. The 0.5 lead ranges from very fine to nicely bold depending on your angle and pressure.
I like angling the weight toward the paper so that the pencil does more of the writing.
The tip is very fine, almost needle-like. Precise. Not what you'd call robust, however. The quality of the machining is superb, making the screw-off tip entirely seamless where it joins the barrel. The mechanism isn't silky-smooth, but it's responsive and so very simple. It grips the lead perfectly.
Maybe my favorite thing about the pen is the finish. The brass is matte with a solid, understated look. Brass develops a patina over time, part of its character. But you can polish it back up easily enough with metal polish or just a little vinegar.
The lines of the pencil are clean and functional. There's no branding at all. It's not going to instantly attract second looks, but certainly impresses upon closer inspection.
Being round and as I don't use the clip it came with, there's definitely the risk of the pencil rolling off a flat surface. It demands care in that respect. I don't see this as a writing instrument I'd take out and about with me. I use it in my home and at my desk.
It's wonderful to have Andrew's pencil in my rotation. I think it'll stay for a while - at least until version 2.0 arrives.
Can't wait.
What's your favorite mechanical pencil? Leave a comment to share your opinion.
Pen stand: Fight Cube from Taken Fun and Art Co.
WriterShelf™ is a unique multiple pen name blogging and forum platform. Protect relationships and your privacy. Take your writing in new directions.
** Join WriterShelf**
WriterShelf™ is an open writing platform. The views, information and opinions in this article are those of the author.
Article info
This article is part of:
Categories:
Tags:
Date:
Published: 2017/09/30 - Updated: 2020/05/28
Total: 643 words
About the Author
More often that not, my desk is my pocket. But everyday desk items doesn't have the same ring.