Student Issues: Lack Of Sleep
One of the most problematic things for kids and teens these days is: lack of sleep. Yes, it might be because they are up late watching TV shows or procrastinating and doing whatever to put off their homework, but ultimately, it leads up to the completely lack of sleep they get.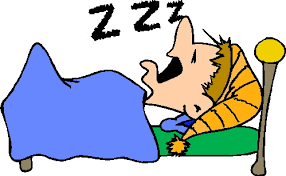 Although procrastinating is probably the main reason most kids don't end up getting a full night of sleep, the homework load and early school mornings probably don't help either.
Since it is nearly impossible to keep everyone from putting off their work and procrastinating, why not just delay early 6:00 am starts to a more moderate time, and lessen the amount of homework given to the students?
By starting and ending school just a few hours later gives the students time to wake up and eat a full breakfast (which studies have proven helps them learn better) and then make their way to school, instead of jolting awake every morning, and not have any time to eat or mentally prepare themselves for school.
Now for the amount of work given to the students. It is arguable that there is a certain amount of work that is needed to be done in order to "complete" a course, but instead of leaving lots of things off for the students to do at home, covering more material in class (and also practicing) can easily reduce the amount of work that needs to be done at home. I have had many experiences when the teacher wastes an entire class explaining a concept and a simple problem of that, but leaves the difficult problems for us to complete at home.
It's definitely a lot to ask for, but would simply just changing the school hours and reducing the workload solve the huge lack of sleep problem with teens today?
WriterShelf™ is a unique multiple pen name blogging and forum platform. Protect relationships and your privacy. Take your writing in new directions.
** Join WriterShelf**
WriterShelf™ is an open writing platform. The views, information and opinions in this article are those of the author.
Article info
Categories:
Tags:
Date:
Published: 2017/11/11 - Updated: 2020/05/28
Total: 305 words