Troubled Blood - Swim in the Sea of Cormoran Strike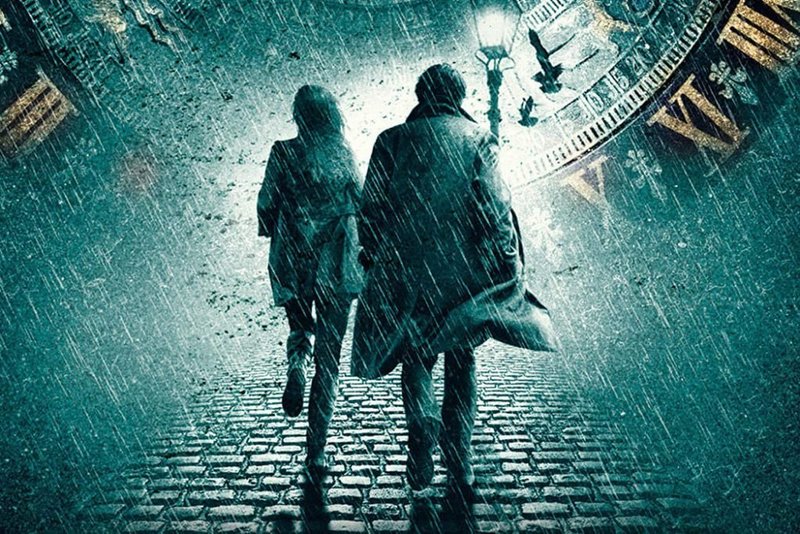 At nearly 1000 pages (31 hours for the audiobook), the latest Cormoran Strike story from Robert Galbraith (aka J. K. Rowling) is a sprawling affair. The writer seems to relish the gift of space she gives herself. If you've read and enjoyed the previous four novels in the series, you may very well enjoy the liberty. I know I did.
The story itself adds a great deal to the idea of Strike and his detective agency partner Robin Ellacott. The novel advances Strike's estranged relationship with his father, the rockstar Johnny Rockeby and the clan of siblings in the Rokeby orbit. More importantly, Strike lives through the difficult death of his Aunt, Joan Nancarrow, who raised him in Cornwall. As expected, Strike has occasional and sometimes jarring brushes with Charlotte Ross, his ex-girlfriend. No escape there. 
We also see how Strike's detective business has progressed, growing to include a small roster of contract investigators and a permanent office manager. Of course, Robin Ellacott is now a partner and continues to grow into her role. The type of cases the agency undertakes reflects the reality of a small time (but undeniably famous) private detective business: largely mundane questions of cheating partners and cheating employees. The business operates out of the same offices as always, so that hasn't changed.
As Strike's main collaborator, Robin figures large in the book. As an investigator she is gaining her feet but faces challenges in the workplace from certain colleagues. She is also moving past her failed marriage to Matthew Cunliffe but is going though unfriendly divorce. Robin's relationship with Cormoran leaves her with as many questions as it answers.
The case at the center of the book matches the expansiveness Rowling brings to her storytelling. Strike and Ellacott are charged with resolving the mystery behind a woman who disappeared in 1974, some 40 years before the time of the story. Margot Bamborough was a doctor in a local London practice who vanished after a seemingly normal day treating patients. She was never found.

Bamborough's daughter gives Strike a year to solve the case. He and Robin need all of it.

The context of Bramborough's disappearance is a deeply evil serial killer who operated in the area, abducting, holding and eventually killing a string of women. Dennis Creed is eventually caught and sentenced but whether the doctor was one of his victims was never confirmed. Creed is unrepentant and is confined in Broadmoor Hospital for the criminally insane.
Strike and Ellacott take up an investigation initially marred by a the detective inspector carrying it out. DI Bill Talbot suffered a mental breakdown during the 6 months of his work and plunged into an intricate and bizarre conception of the case based on astrology and the occult. His notes are a labyrinth of opaque connections that force Strike into mental spaces he doesn't want to go. Too much like his mother. 
One wonders where Rowling came up with the idea. The frame though which she wends the story is remarkably complex. We eventually get there but not before Cormoran and Robin explore a dispersed array of characters now largely in their 70s. While it may have been postponed by 40 years, the denouement is satisfying.

Along the way, Rowling spends ample time looking at the challenges women have faced in establishing careers, dealing with male-dominated society and navigating relationships.
Without giving much away, change, loss and absence are probably the biggest themes. The detective agency is investigating a cold case: the mysterious disappearance of a female doctor in 1974, which happens to be the year of Strike's birth. The changing face of feminism and ideals and stereotypes of femininity are also examined through the cast of characters. The vanished doctor was an ardent feminist who once worked as a Bunny girl. The complexities of Dr Bamborough's life are mirrored in Robin's own, because she's approaching thirty, going through a divorce and asking herself how she could ever reconcile a demanding and sometimes dangerous job with motherhood. Meanwhile the suspects in Dr Bamborough's disappearance include a womanising patient who seems to have developed feelings for her, a passive-aggressive husband who wanted her to quit her job to become a full-time mother, and a sadistic serial killer active in the 60s and 70s, who was loosely based on real life killers Jerry Brudos and Russell Williams – both master manipulators who took trophies from their victims.
The Cormoran Strike series is now up to five books and over 3000 pages. If you haven't had the pleasure, I'd recommend starting from the beginning. Rowling has created an oeuvre with plenty to give.
WriterShelf™ is a unique multiple pen name blogging and forum platform. Protect relationships and your privacy. Take your writing in new directions.
** Join WriterShelf**
WriterShelf™ is an open writing platform. The views, information and opinions in this article are those of the author.
Article info
Categories:
Tags:
Date:
Published: 2020/09/21 - Updated: 2020/09/22
Total: 781 words
About the Author
Got a suggestion for a good read? Leave it in the comments!